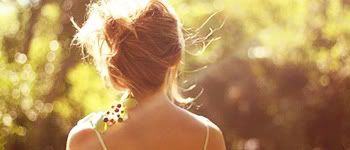 Yihaa! Our summer classes are over! We're baaaaack! Hihihihi. Miss us? Well, we miss you guys alot! :)
Aside from my summer classes, I'm sad to say that summer here in the Philippines is literally over. A new typhoon just entered our country and it was the third typhoon for this year. Unfortunately, I didn't get to enjoy this summer. But I just keep on thinking that there's always next year and hope that it'll be better! Hahaha! I'll do everything to not take summer classes next year so I'll be able to enjoy the sun in the right place.
As for our blog, we're still waiting for our .
com
domain and my contact lenses from Angelic Doll. I really really hope that she give it to us soon 'coz this is the perfect time for us to fix our blog now that classes are over. We can't host the blog contest without the new domain yet 'coz it's going to be our big launch!
Oh well, til next post guys! I'm on a rush right now :)
P.S. Can someone teach me how to make the feedburner send emails on its subscribers? Just comment here! Thanks!